Woche 5. Grr... will so viel posten, komme jedoch gar nicht dazu.
Ende/Anfang Monat ist es immer etwas stressig.
Week 5. At the End/Beginning of month its always so f*cking busy (;¬_¬)
Gemacht/Did
MO-DO:
Erkältet und voll kaputt. War trotzdem Arbeiten, Zuhause dann die ganze Zeit im Bett gelegen und was gelesen. Termin mit einer Kollegin, zum Haare schneiden, verhängt. Jetzt ist sie sauer (;へ:)
FR-SA:
Freitags mit Kollegen abgemacht, eine darunter ist Kira ❤ (Fotos von ihr auf Instagram). Samstags, Geburtstagsparty.
SO:
Hab mich entspannt XD
MON-THU: Caught a cold and felt down. Had to work and when I went home, I went straigh to bed, slept or read sth. Forgotten an appointment with a friend, to cut my hair. Now she's pissed (;へ:)
FRI-SAT: On friday we met friends, one of them Kira ❤ (see Instagram). Saturday was a friends birthday party.
SUN: My Wellnes Day XD

Gesehen/Watched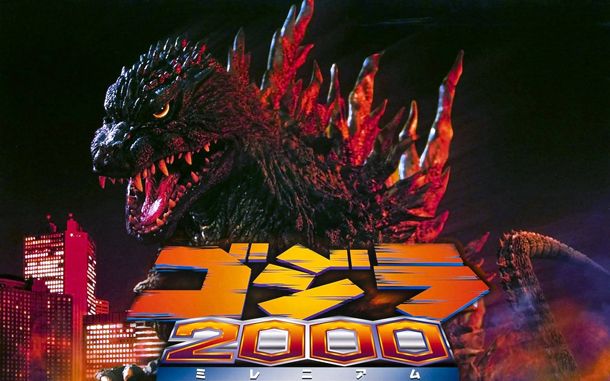 Godzilla 2000: Millenium



Gelesen/Read

Old Boy Ch. 42 - 79 (Complete)
Lotus Eater by Tenzen Momoko ❤ (Yaoi, Complete)
Div. Manga by Sakura Sakuya ❤ (Yaoi)
20th Century Boys Ch. 1 - 5
17-sai, Kiss to Dilemma Ch. 1 - 4 (sooo cuuute!!)
Sukitte Ii na yo (omfg love it ❤❤❤) Ch. 1 - 43
Crayon Shin-Chan Vol. 1+2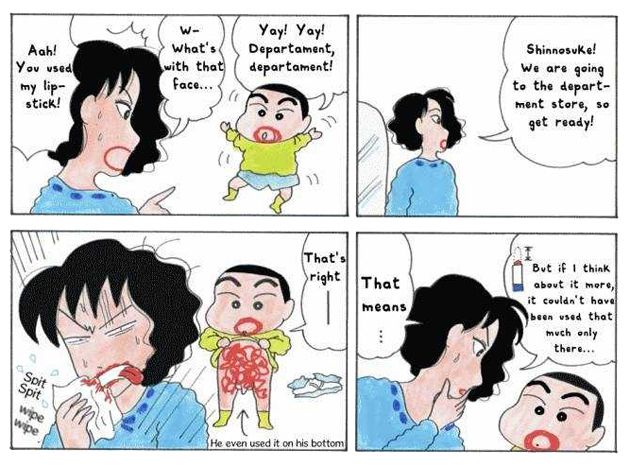 Games


8 Eyes - Spain (NES)



Gegessen/Gekocht/Food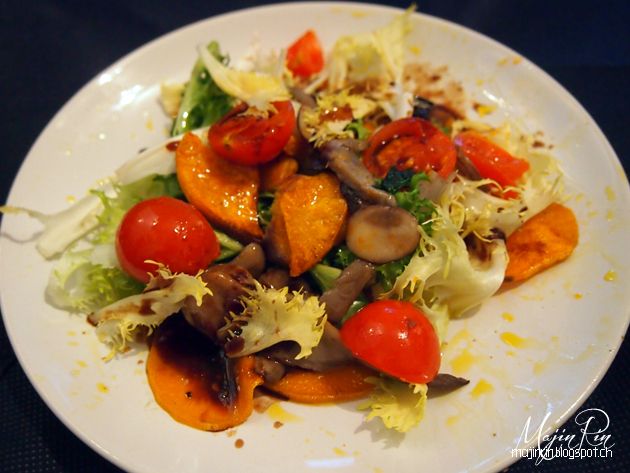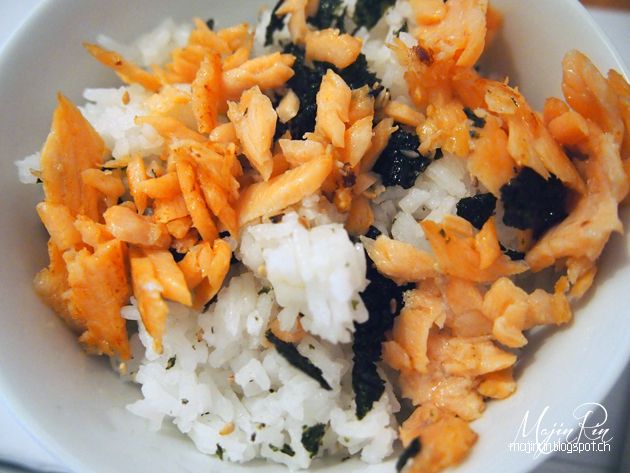 Gekauft/Bought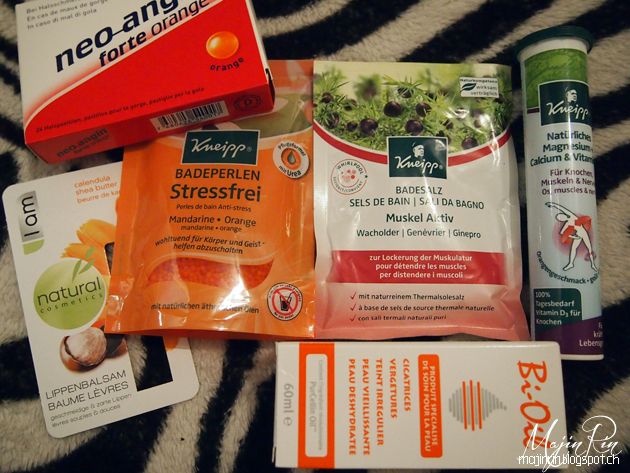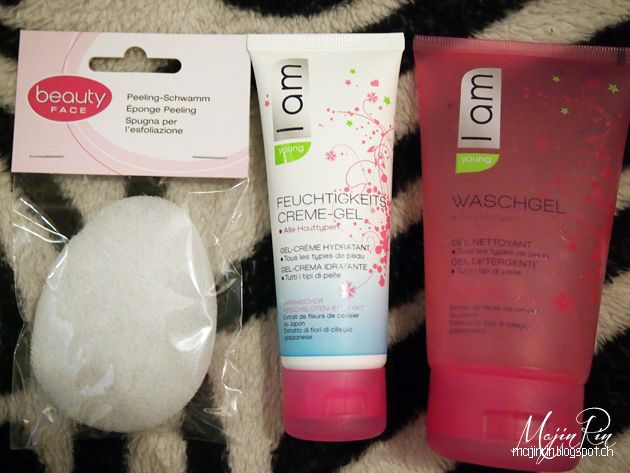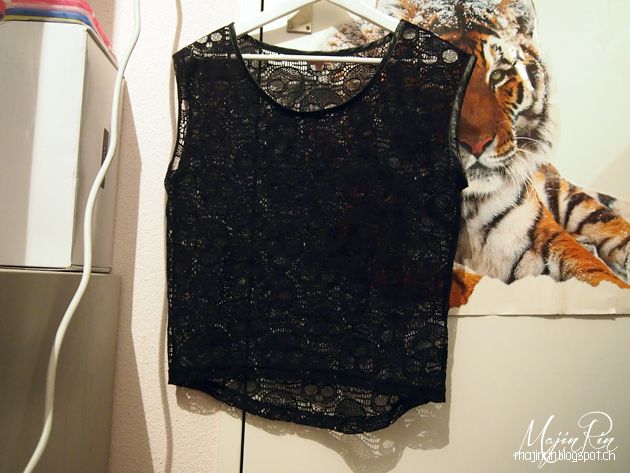 Erste Klamotte im neuen Jahr XD/First clothing piece this year!



Gedacht/My Thoughts

"Keine Luuust meehr Blääh" und "voll unfreundliche Leute...", zu alt für den Scheiss

"Don't wanna anymoooore" & "f*cking unfriendly people...", "I'm too old für this shit"



Gelacht/Gefreut - Laught/sth Funny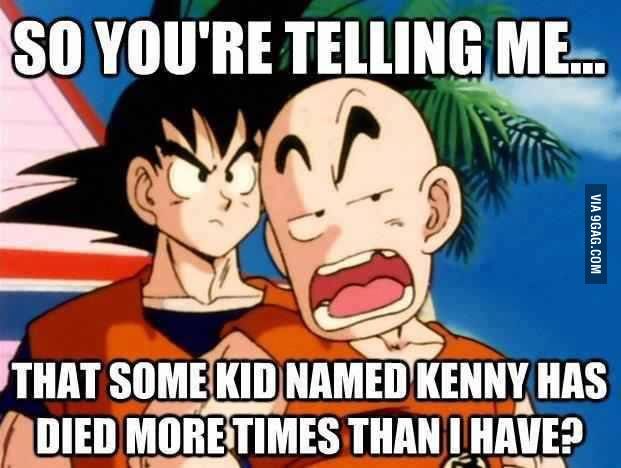 Geplant/Planned

Bei Nina die Montagsfragen beantworten, Eigenes Logo, bessere Fotos = mehr üben!, Crayon Shin-Chan Manga lesen, alle Episoden (ca. 700) und Filme (19) sehen, meine Bücher lesen, mehr zeichnen

Answer the MondayQuestion, my own Logo, take better photos, read and watch Crayon Shin-chan, read more books, draw more




Wünsche Euch einen guten Start in den neuen Monat x3

Wish you a good start into the new month x3